Give the Drummer Some takes place in downtown St. Louis, East St. Louis, and Brooklyn, Illinois. Here are some visuals of the unique, sometimes decrepit and sometimes glorious settings of the novel:
Take a drive through Brooklyn, Illinois, America's oldest black town, where the novel begins and where title character Mouse Watkins grew up, just across the river from St. Louis: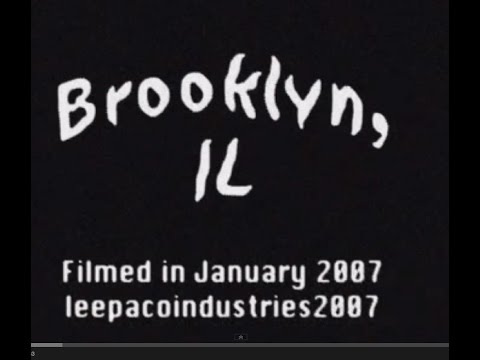 Order Give the Drummer Some Now! (Available Aug 17)
« previous page
All-Time Great Jams
Ain't no doubt about the funkiness of these monster tracks. Songs rotate, so come back often—to get up and to get down. Donny Hathaway, "The Ghetto" James Brown, "Make It Funky" Kool & the Gang, "Jungle Boogie" Sly & the Family Stone, "Runnin' Away" Stevie Wonder, "Jesus...
next page »
The Funky Drummer
James Brown's drummer Clyde Stubblefield teaches you how to play The Funky Drummer: Nate Harrison's brilliant 20-minute documentary about Funk Drumming, Sampling and Breakbeats: Order Give the Drummer Some Now! (Available Aug 17)
Posts with similar tags
No post with similar tags yet.
Posts in similar categories
No post with similar categories yet.